Rahr Malting's Processing Facility Expansion, Shakopee, Minnesota, United States of America
---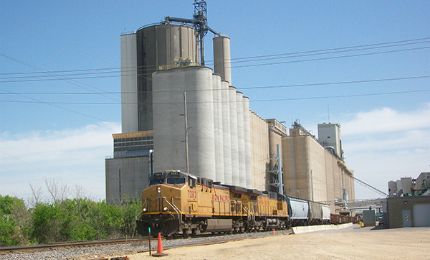 Rahr Corporation subsidiary Rahr Malting completed the expansion of its malt processing facility at Shakopee, Minnesota, US, with an estimated investment of $68m.
The expansion made the plant the world's biggest single-place malting facility.
Construction of the plant began in April 2015 and was completed in September 2016, six months ahead of the original schedule. The expansion created 28 new full-time jobs at a standard wage of $20 an hour.
Rahr Malting Corporation received an award of $610,000 in Job Creation Fund resources from the Minnesota Department of Employment and Economic Development (DEED).
Rahr's Shakopee facility currently has a capacity to produce 460,000t of malt a year. It serves brewery customers across the US, including many of Minnesota's new craft brewers. The proposed expansion meets anticipated increase in domestic demand for the product.
Details of Rahr Malting's Shakopee plant expansion
"The expansion made the plant the world's biggest single-place malting facility."
The project encompassed construction of a malt house, pilot brewery and technical centre, distribution hub and maintenance stockroom. It also included new parking, ponding, green space, and other site developments.
The 115,000ft² malt house was constructed adjacent to Rahr's current malt house on two acres of land. It is able to produce approximately 70,000t of malt products a year, increasing the facility's total production capacity to 460,000t. The output is sufficient to produce six billion bottles of the average craft beer.
A pilot brewery and technical centre, built on 2.7 acres, has a total floor space of 20,000ft². The first floor of the facility includes a micro-malting hub and pilot brewing, while the second floor features an expanded malt quality control lab.
The 15,000ft² maintenance warehouse was constructed on a 1.2 acre site, for storing parts and tools required to maintain the facility.
A warehouse and distribution facility was constructed for Brewers Supply Group (BSG), on five acres of land located north of First Avenue W. It has a total space of 80,000ft² and is used primarily for storage, while approximately 6,000ft² is utilised for the bagging of malt, ranging from bulk loads down to lesser sizes for micro brewers.
Processing at Rahr Malting's Processing Facility
---
---
The company has created a flavour map to categorise whisky by taste rather than region in an attempt to demystify the drink and attract new customers.
---
The plant currently uses steeping, germination and kilning processes to manufacture the malt product.
The steeping process takes between 36 and 48 hours. It involves adding barley and water at a temperature between 52°C and 56°C to big steeping tanks and adding air into the water to maintain the desired dissolved oxygen levels. It fully washes and uniformly hydrates barley.
Carbon dioxide is removed from the tanks during the drying period. The final humidity of the barley is raised from 12% to roughly 45% humidity range.
The germination process takes 96 hours. Grain is grown for four days in a controlled environment maintaining the required temperature, water additions, airflow and moisture. Enzymes are mobilised and starches are broken down into forms of sugars, according to the customer's needs.
During the drying process, the grains are grown to a certain level of satisfaction to obtain 'green malt'. The grains are transported in large rectangular vessels with a perforated floor for drying at 4% moisture with high amount of air at temperatures of up to 88°C. Temperature and air-flow are closely controlled to attain the desired malt attributes.
The finished product is stored in silos to be aged and then separated for blending according to the customer's requirements.
Marketing commentary
Rahr Corporation is a family owned business that operates three subsidiaries Rahr Malting, BSG and Koda Energy. Headquartered in Shakopee, Rahr Malting produces and supplies malt and other related brewing products to customers worldwide.
The company has malt production plants in Alix, Canada and Shakopee, US.