Just-Food Magazine
Just-food Magazine brings together the leading industry website just-food.com and our magazine formerly known as Inside Food. We've combined our products and our editorial teams under the just-food brand to create an even better resource for food industry professionals – packed with business insights, market analysis and views from leading industry experts, as well as the latest in product development, ingredients and technology.
Whether you're on a desktop, tablet or smartphone, you can read the magazine online for free.
Subscribe to be notified when a new issue is available.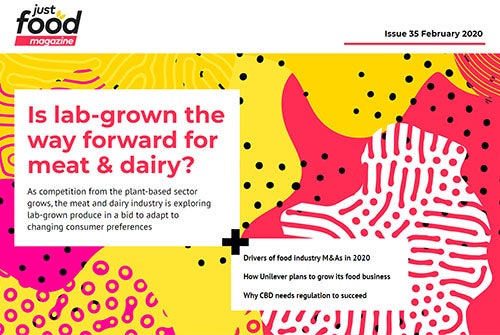 Issue 35 | February 2020
In this issue: Developments of cultivated meat & dairy in the US, uncertainty around CBD products and much more.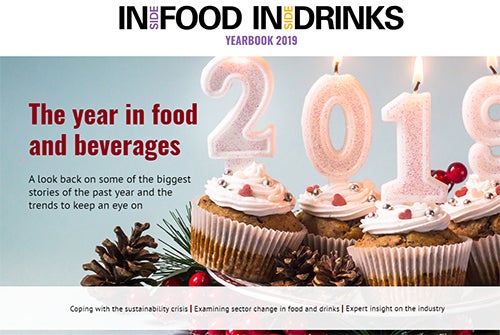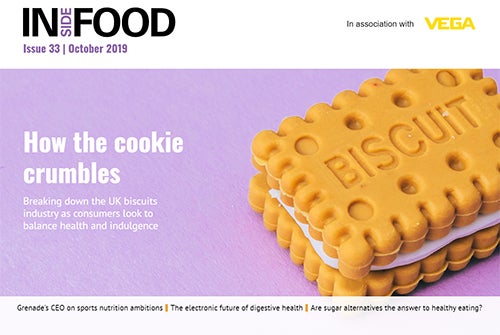 Issue 33 | October 2019
In this issue: The biscuits industry's balance of health and indulgence, Grenade's sports nutrition ambitions, the future of sugar alternatives and more.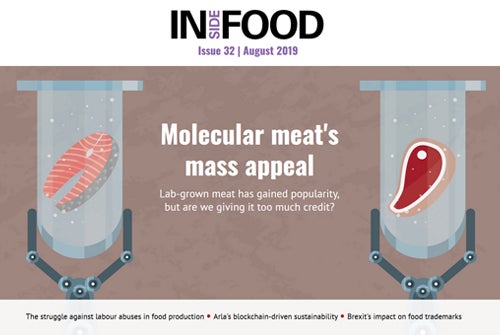 Issue 32 | August 2019
In this issue: The struggle against labour abuses in food production, whether meat alternatives can live up to the hype, Brexit's impact on food trademarks, and more.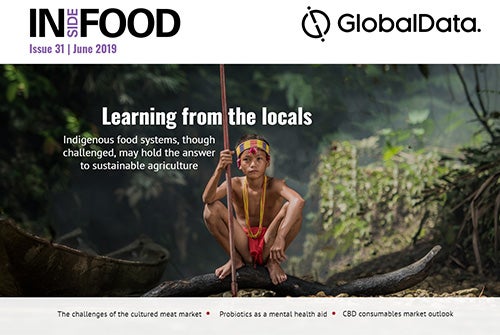 Issue 31 | June 2019
In this issue: Indigenous food systems, the challenges of the cultured meat market, probiotics as a mental health aid, and more.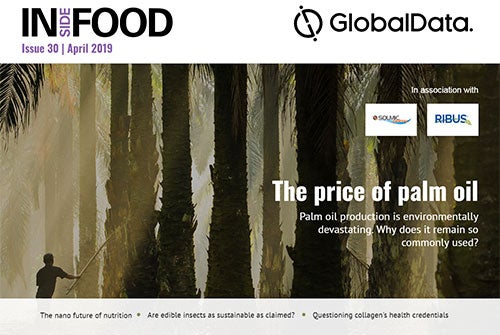 Issue 30 | April 2019
In this issue: The environmental impact of palm oil, what nanotechnology means for nutrition, examining edible insects' sustainability, and more.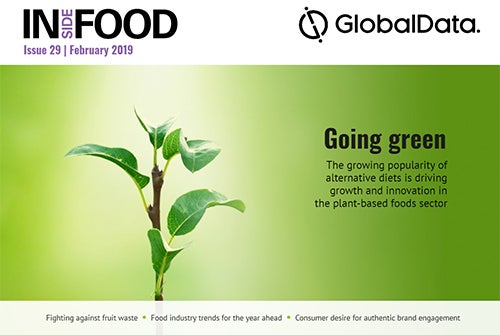 Issue 29 | February 2019
In this issue: How the industry is working to combat fruit waste, trends shaping the year ahead, the consumer desire for authentic brand engagement and comforting products, and more.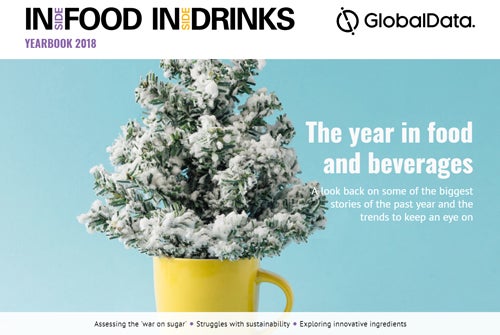 Yearbook 2018
In this issue: The best of food and beverages in 2018.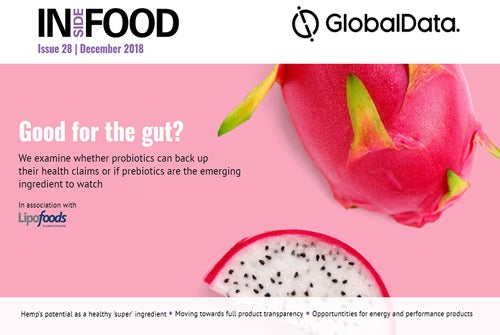 Issue 28 | December 2018
In this issue: Product transparency, hemp's growing popularity, prebiotics and probiotics' development as ingredients, and much more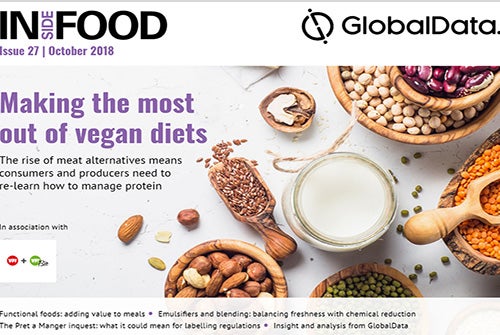 Issue 27 | October 2018
In this issue: Managing protein in vegan diets, functional foods 'added value', the Pret a Manger inquest, and much more.
Issue 26 | August 2018
In the latest issue of Inside Food we look at snack innovation within the cheese sector, find out more about food allergies and much more.
Issue 25 | June 2018
In the latest issue of Inside Food we look at the free-from market, shine the spotlight on stevia and much more.
Issue 24 | April 2018
In the latest issue of Inside Food we look at the savoury snack market, shine the spotlight on avocados and much more.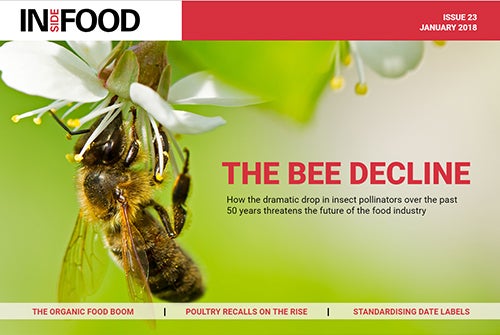 Issue 23 | January 2018
In the latest issue of Inside Food we look at the rise in product recalls, the decline of the bee population and much more.
Whether you want to increase brand awareness, deliver a complex message or launch a new product, our online magazine provides a creative medium to communicate effectively with your audience.
Reach your audience – delivered directly to 70,000 industry professionals inboxes and be seen by our online community of 105,000 visitors every month.
Rich digital content – enables you to provide innovative content and features to engage your reader more with your brand.
Editorial focused advertorial content – giving you the opportunity to communicate a more detailed message.
Direct response – embedded links in adverts enable you to measure responses and generate new leads through a high profile advertising medium.
---
We offer one of the most varied and competitive price plans available today. Select from an array of creative and flexible solutions across a range of media to meet your specific needs.
Full Page Advertisements
A full page advertisement that fills the screen of all readers of the online magazine is a fantastic way to improve customer loyalty and build a stronger brand with strong visual images, text and embedded links.
Furthermore, you can enhance this advertisement with both animation and video, to further excite and engage our readership.
Advertorial Content
Our online magazines also offer the unique opportunity for you to utilise the most effective mechanism for delivering dynamic, creative and in-depth content. Our advertorial content opportunities offer you to chance to work directly with our editorial team to create the perfect combination of company or product overview and brand promotion delivered to our users in the power-technology.com house style they know and trust.