Hardywood Park Craft Brewery, Goochland County, Virginia, United States of America
---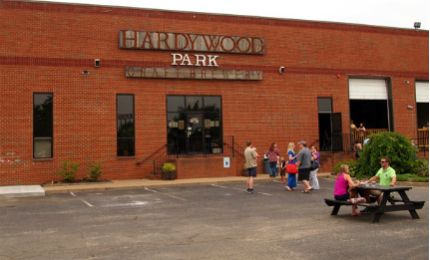 Hardywood Park Craft Brewery is expanding its operations in Goochland County, Virginia, with an investment of $28m.
The new brewery campus will be constructed on a 24 acre site in West Creek Business Park located in Tuckahoe Creek, Virginia. The site was selected due to its accessibility, suitable demographics and lush green surroundings with an opportunity for growth.
Hardywood has distribution operations throughout Virginia, Washington DC and eastern Pennsylvania. It expects to increase initial production capacity to more than 40,000 barrels a year through the new facility.
Being the biggest consumer in the brewery sector of Virginian agricultural products, it also aims to strengthen ties with local farmers and suppliers.
The project is expected to create 56 new jobs and bring economic benefits and more investment opportunities to the county.
History of Hardywood Park Craft brewery
"Hardywood has distribution operations throughout Virginia, Washington DC and eastern Pennsylvania."
Hardywood Park Craft Brewery was set up in Richmond, Virginia, in 2011 by Eric McKay and Patrick Murtaugh. The 12,000ft², itfacility is powered completely by renewable sources that include solar, biomass and wind.
Recipes are initially tested in a 20 gallon pilot brewery before migrating to a customised 20 barrel Newlands brewhouse.
A variety of beers and ales are produced at the facility that range from traditional European ales and lagers to more modern and specific American styles with a local Virginian flavour, especially Richmond.
Hardywood's beers have been internationally recognised at the World Beer Cup and Great American Beer Festival. Rated a 100 by BeerAdvocate Magazine, they have also been proclaimed as Virginia's Top Brewery by RateBeer.com users.
The company won the Greater Richmond Chamber Business Council Business of the Year Award in 2013.
Details of Hardywood's new brewery
To be built in phases, the new brewery complex will include a 60 barrel brewhouse, packaging facilities, a taproom, a beer garden, agricultural fields, a food truck plaza, bocce courts and a natural amphitheatre for live performances.
A creek side trail system is also planned, which will connect to the brewery's walking paths.
The brewing and packaging facilities will be built over 60,000ft² and will be installed with equipment that will aid in production of Hardywood's trademark beer. The current facility at Richmond will start focusing mainly on innovation, research and experimentation, while the new facility will function as a taproom and community events space.
The brewery, packaging hall and beer garden, will be completed in Phase 1, which is expected to be opened in the first half of 2017.
Sustainable features of the brewery in West Creek Business Park
---
---
The BPM plant is part of the first commercial scale barley-to-ethanol processing refinery in the US.
---
In keeping with Hardywood's practice of using renewable energy, the brewery will be powered by solar, biomass and wind energy.
A rainwater retention system will provide water for irrigation, while abundant natural light will be used to reduce the dependence on artificial lighting. The taproom will be constructed by reusing the wood that is timbered for site grading.
Financing
A grant of $500,000 was approved by the governor from the Commonwealth's Opportunity Fund to help the county in securing the project. Another $400,000 was also approved from the Virginia Investment Partnership programme.
Hardywood will further receive $250,000 from the governor's Agriculture and Forestry Industries Development (AFID) Fund along with funding and support for employee training through the Virginia Jobs Investment programme.
The project will receive up to $1m in matching funds from Goochland county for a period of ten years.
Contractors involved
The general contractor for the project is Loughridge & Company, while Price Studios are the architects. Waterstreet Studio was selected as landscape architects, while Kimley-Horn will provide civil engineering services for the construction.